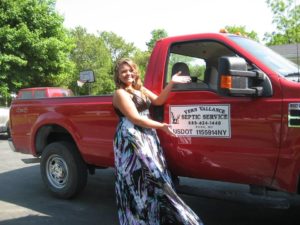 Vern Vallance Septic Service is family owned and operated by Roger & Scott Tobey since 1994. The operation was formerly owned and operated by Vern Vallance for 40 years.
We offer prompt, courteous service and are very knowledgeable regarding your septic system. Our staff will take the time to explain and educate you with any questions you might have.
Our service includes reminder cards when your tank is due for cleaning. This helps ensure that your system will remain in good working order.
Please contact Vern Vallance Septic Service today for any of your septic system needs.
The most reputable and honest company in the Rochester area with many years of experience.  We have been serving the Rochester area since 1994 and was previously owned by Vern Vallance for over 37 years.  We have a very professional team of four with 75 years of total experience in the industry!